The Strategic Story Behind our New Brand

I never agreed with Milton Friedman. 
In a 1970 New York Times essay, Friedman famously said that businesses' sole purpose is to generate profit for shareholders. 
I've never met Friedman, but anyone who has gone through business school, as I did, has studied him, and I recall two camps among my MBA colleagues:
Ardent supporters, driven to make money for themselves and shareholders.

Healthy skeptics searching for a more meaningful alternative.
I counted myself a member of the latter. At the time, I was in the minority, but there was clearly a trend emerging supporting those who believed business had a bigger, more meaningful and impactful purpose. 
Instead of business people like "Chainsaw" Al Dunlap and Jack Welch (both of which were extremely successful business people in terms of shareholder returns), we admired business leaders like John Mackey, CEO of Whole Foods and co-founder of the Conscious Capitalism movement, and Ben Cohen and Jerry Greenfield, founders of Ben & Jerry's Ice Cream. They thought about business differently. They recognized the powerful force for good that business could be, not just for the shareholders, but for all stakeholders.
Breakthrough
Fast forward 30 years to 2019. The Business Roundtable, an association of the CEOs representing America's most prominent companies, changed its public statement regarding shareholders:
Since 1978, Business Roundtable has periodically issued Principles of Corporate Governance that include language on the purpose of a corporation. Each version of that document issued since 1997 has stated that corporations exist principally to serve their shareholders. It has become clear that this language on corporate purpose does not accurately describe the ways in which we and our fellow CEOs endeavor every day to create value for all our stakeholders, whose long-term interests are inseparable.
And then just a few months later, the heads of businesses worldwide published the Davos Manifesto:
The purpose of a company is to engage all its stakeholders in shared and sustained value creation. In creating such value, a company serves not only its shareholders, but all its stakeholders – employees, customers, suppliers, local communities and society at large. The best way to understand and harmonize the divergent interests of all stakeholders is through a shared commitment to policies and decisions that strengthen the long-term prosperity of a company.
Of course, these reversals didn't take place overnight. A September 2019 Fortune article by Alan Murray argues the shift gained momentum in the late 2000's with books like Compassionate Capitalism by Salesforce CEO Marc Benioff; the speech Bill Gates gave in Davos in 2008 calling for a new "creative capitalism;" and a 2011 article by Harvard Business School professor Michael Porter on "shared value" capitalism.
For this Gen X-er—who came of age in the '80s, watching movies like Wall Street, and has been waiting for the day when big business would catch up to what many small businesses like Saxum have already been doing—it was a seminal moment.
We believed our brand strategy needed to make a more intentional statement about our company, which we did through a new brand mantra and positioning, a renewed focus on issues instead of market verticals, a pivot to communities instead of offices, and affirmation of our unique culture.
We are Obsessed For good
COVID is raging in the US and much of the world. We are working remotely, not shaking hands, and wearing a mask at every meeting we attend. Many businesses have failed. Many more will fail, unfortunately. 2020 has indeed been a challenging year. We've chosen to lean into these challenging times, to evaluate how business will change and "skate to where the puck is going," and to build on the strategic positioning and core values that have brought this far.
In fact, in 2020, our agency has thrived. I believe it's partly because of the groundwork we have done the last few years to be a business that does more than just "reward shareholders." 
We've always been more philosophically aligned with the John Mackey's and Ben & Jerry's of the world. Throughout our 17-year history, we have always been about more than just money. But this year, we have intentionally codified our shared beliefs into our new purpose, our values and our brand. 
I'm proud to launch our refreshed brand today. Not because of the hours of overtime that went into it, but because of the quality that came out. It is built on our new purpose: 
We are here for good. Our obsession is how we move mountains for a better world. We rely on passion, dedication, and unwavering resolution to create meaningful and measurable change.
It's not about us. We are here to serve—our employees, our clients, and society at large. We consider all our stakeholders important. We are unapologetically committed to a better world. But it's more than dedication or a strategic decision—it's our everyday work.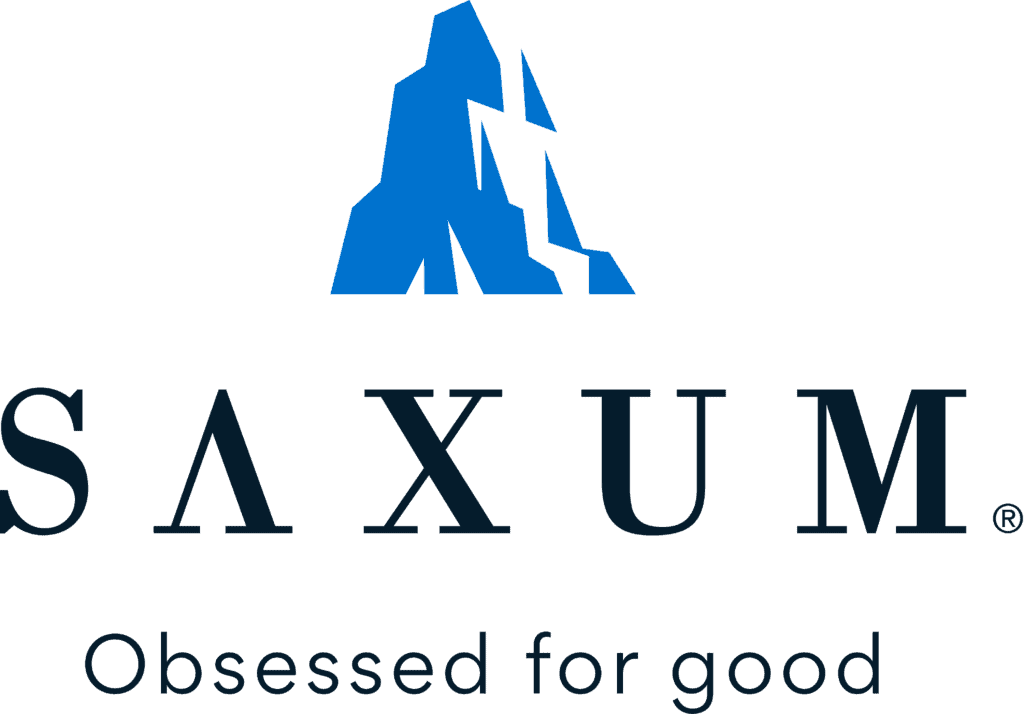 Issues, Not Markets
We describe ourselves as an issues-obsessed agency delivering strategic campaigns and digital solutions for a changing world. Our clients are businesses, brands, organizations and philanthropies who are dissatisfied with small ideas for their big challenges. And the issues our clients are engaged in are indeed big challenges.
Our clients are active in, contributing to, and advancing five important issues in America today:
Our key difference as an agency is not necessarily who we are serving, but why we're serving them. 
Although full-time Saxum team members live and work across the country, we operate as one team with one unifying mantra. But instead of offices, we identify as communities:
HQ Community (Oklahoma City, OK):

This is where we gather, share space, chat around the coffee pot, and collaborate in-person. HQ is also where we host clients, connect coalitions, and run all of our operations. 

Market Communities (Tulsa, Houston):

These communities represent a group of people strategically invested in the city they live and work in. They are deeply connected to the place they call home. 

Remote Communities (Denver, St. Louis, Chicago, Chattanooga, Nashville, Miami):

Work can happen wherever. Our remote community members span time zones and states. They're flexible, critical, and always ready to create meaningful change.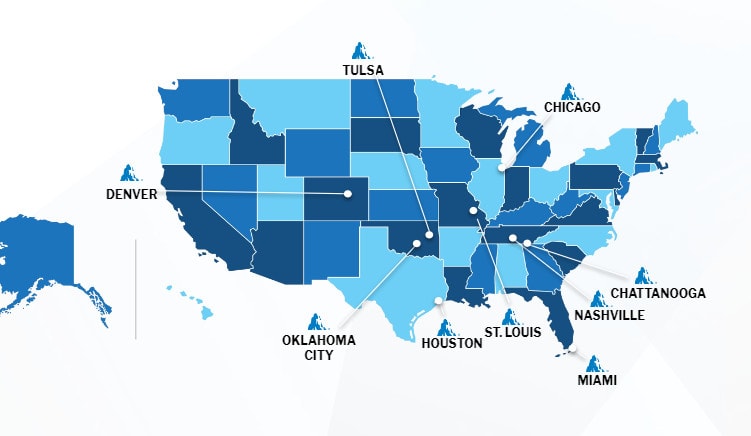 Culture
We are the agency for creative, diverse, and career-driven professionals looking to work on the issues that matter most in our world. Regardless of where you call home, If you're brave, lively, original, and driven we want you on our team. 
You can bring your whole self to work at Saxum. Our creativity is fueled by unique opinions, backgrounds, and beliefs. Our focus on Diversity, Equity, and Inclusion (DEI) means we respect and celebrate the unique attributes, characteristics, and perspectives that make all of us who we are. We draw our strength from our collective experiences—fostering a culture of belonging and innovation.
Milton Friedman may not know what to make of Saxum today. Although there is a healthy debate within our team and leadership about the varying degrees of success and failure of Friedman's economic theory, one thing we all agree on is being obsessed for good will not only reward our shareholders, but all the stakeholders we encounter along this great journey.