The Market Disruptor's Template: 5 Questions You Need to Ask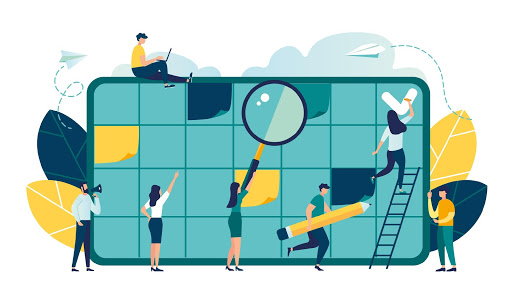 There are many advantages to being a market disruptor—you can gain market share, expand your niche, open up new opportunities, position your brand as the industry leader, and attract high-quality talents to work for you.
To build a disruptive venture, you have to think differently and pursue unconventional paths. You'll need to see opportunity where people currently see problems. And you'll need to map a path forward where there is only ramble and weeds. 
While there's no one-size-fits-all formula for being an industry disruptor in today's fast-evolving business environment, here's a checklist of key activities and considerations to help you nail your big idea and become a true market disruptor. 
1. Is Your Industry Ripe for Disruption?
Most successful market disruptions happen in sectors that are ready for an overhaul. Often, the convergence of technology and demands catalyzes the transformation. For example, the rise of the internet changed the media and publishing industry. Mobile and VoIP disrupted telecommunications, while the sharing economy changed the face of the travel and hospitality industry.
2. What's the Status of the Industry?
What's currently going on in the industry? What are the demands, what are the buyers' sentiments, and how can you fill the gaps? Evaluating the current market landscape will help you navigate areas where competition is already fierce and find an angle that'll help you stand out.
3. What Are the Current "Rules"?
Are the incumbents conforming to (and often unknowingly hamstrung by) certain conventions in the industry? Are there things that customers are simply tolerating because of existing assumptions? Questioning the "rules" will help you spot opportunities to do things differently and create offerings that surprise and delight customers.
4. Do You Have a Disruptive Strategy?
Disruption can come in many forms, and the right strategy will help your disruptive venture create new realities. Some common strategic approaches include introducing a lower-cost option or free/freemium model, creating a premium offering in a highly commoditized marketplace, rethinking the customer experience, and digitizing processes in a mature or stagnant industry.
5. What's Your New Value Proposition?
When disrupting traditional industries and marketplaces, you can identify the best opportunities by defining a different value proposition that will attract new customers with needs that aren't fulfilled by the competition. For example, you may offer a low-cost no-frills option that stands out from the more complex and costly offerings from others in the industry.
Disruptive ventures create new realities by challenging mainstream thinking, questioning assumptions, and overcoming biases. To become a successful industry disruptor, you need to combine a groundbreaking idea with an effective marketing strategy to reach the right market with the best positioning so you can get noticed. 
A Manifesto for Today's Disruptors and Innovators
Learn how to disrupt any industry.
Understand the important role disruptors play in our economy.
Learn the core tenets of every market disruptor.
Gain insights to transform your industry.