How Educators Can Modernize Their Classroom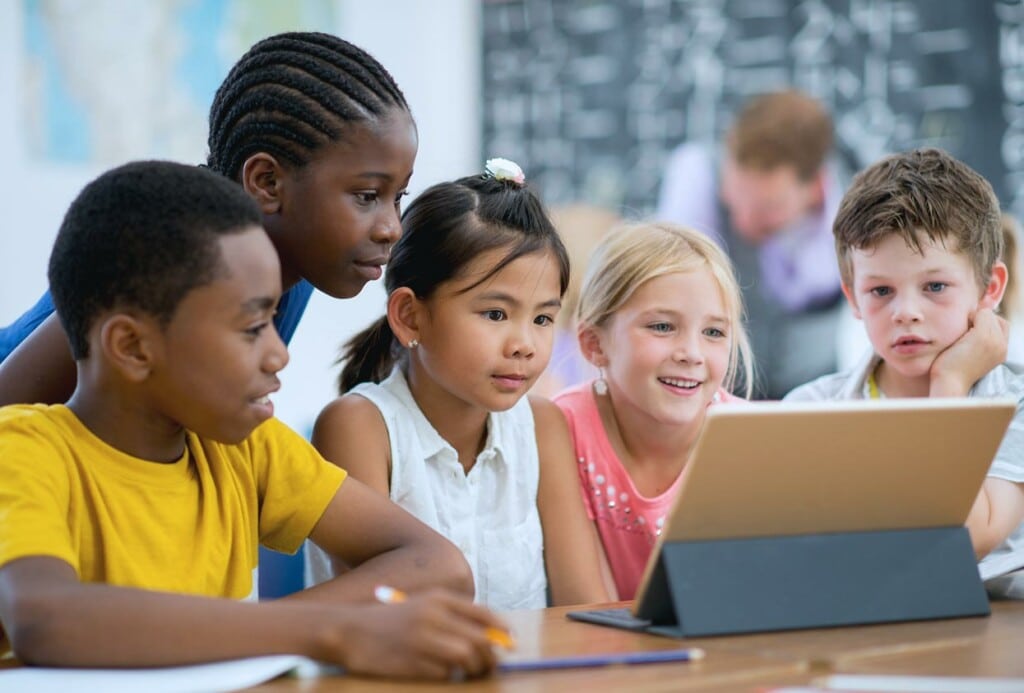 Keeping students engaged is one of the biggest challenges facing our educators in the age of distraction, virtual learning, and technological hurdles.
And as schools go virtual or rely on hybrid learning (a mix of in-person instruction and remote classes), the need to maintain student engagement is even more critical. The challenge lies in making school appealing, despite the policies in place in the face of COVID-19.
Education modernization involves more than putting a computer in front of a student in the school of their choice. Specifically, educators should focus on making lessons appealing and engagement simple. 
Focus on a Fresh Learning Environment
Refreshing the learning space where students spend their days is a simple step in engaging students and instilling pride in their classroom, both of which inspire positive outcomes in learning and achievement. Modernizing the learning environment doesn't have to be expensive or involve a major remodel, however. 
Simple things like a fresh coat of paint, attractive decor, and natural light make the classroom more appealing, which can exert a positive impact on student outcomes.
Additionally, installing efficient energy systems can keep classrooms comfortable from a temperature standpoint. This makes it easier for students and teachers to focus on academic success. Modernizing the learning environment isn't only about updating aesthetics, however.
Educators can also configure their classrooms to promote collaboration and facilitate active learning. Creating a group working environment that allows for movement will appeal to students who struggle to keep up with long lectures throughout the day.
Use Technology to Encourage Engagement 
The vast majority of schools in the United States provide Internet access to educators and teachers' aides. However, not every educator has moved away from the use of conventional paper worksheets. For students who have been taught to care about climate change, relying on paper can seem like a study in contradictions.
Thus, teachers can leverage technology to appeal to young environmentalists. Perhaps, even more importantly, technology allows teachers to connect with their students in a way that appeals to their youthful interests.
Many kids have access to at least one electronic device at home, if not several. This includes cell phones, laptops, desktops, tablets, and video game consoles. At home, most students are either interacting with friends on Snapchat and Instagram, playing digital games, or watching Tik Tok videos.
Teachers can modernize education by tapping into the hottest new trend. Think about telling students they have to write a 1,000-word essay on the United States Constitution or the environment. You can probably hear the groans and sighs in your head already. 
Now, think of the response you're likely to hear when you allow students to create a five-minute YouTube video or a short Tik Tok clip to address environmental issues or an important aspect of the Constitution. 
Students may not cheer in unison, but they're far more likely to find the assignment enjoyable. Education modernization can make school more appealing, transform the learning experience, and improve student outcomes in the process.