April 19, 2022 marked the 27th anniversary of the Oklahoma City Bombing — an event that shocked the world and left a deep scar on Oklahoma City, home to our HQ community, and its people. Each year, on the anniversary of the bombing, we remember those who perished, those who survived and those who had their lives changed forever on that fateful day.
At Saxum, we are proud to share a building with the Oklahoma City National Memorial & Museum. In fact, our fifth floor window overlooks the survivor tree, gates of time and reflecting pool, which sit on the now-sacred ground where the events of April 19, 1995 unfolded. 
While we always pause to reflect on the tragic events that surround the bombing, this year, members of our Saxum team joined thousands of runners, walkers and spectators from across the U.S. and 11 different countries, to participate in the 22nd Oklahoma City Memorial Marathon races. With representatives from our client service, accounting, operations, creative and project management departments, our team completed the five-leg relay, a 26.2 mile race that consisted of two 3.1-mile legs, two 6.2-mile legs and one 7.5-mile leg.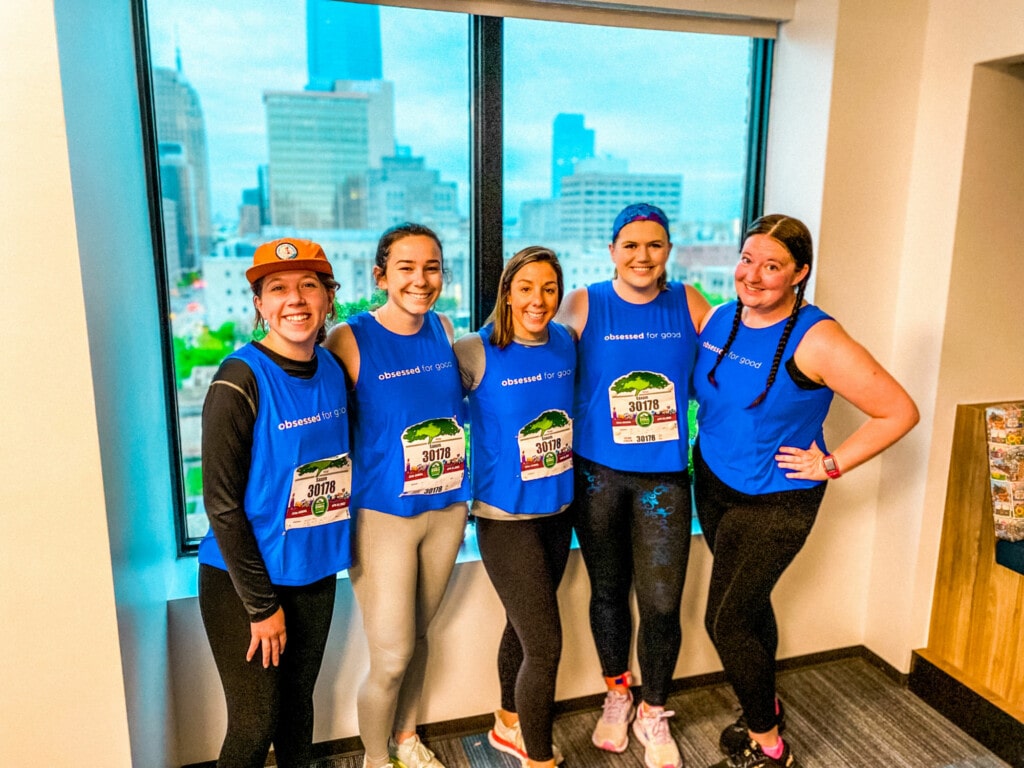 From conquering the infamous Gorilla Hill to celebrating at the Finish Line Festival at Scissortail Park, our team experienced the camaraderie and energy that accompanied running the streets of Oklahoma City during this run to remember. The race also provided an opportunity for our team to reflect and learn as they observed the 168 seconds of silence at the beginning of the race and passed by 168 banners, each representing one of the bombing victims.
Throughout their training and on race day, our team lived out Saxum's BOLD values, and we want to congratulate them on completing the relay and helping further the mission of the marathon: to celebrate life, reach for the future, honor the memories of those who were killed and unite the world in hope.