What Percent of Your Revenue Should Be Spent on B2B Marketing?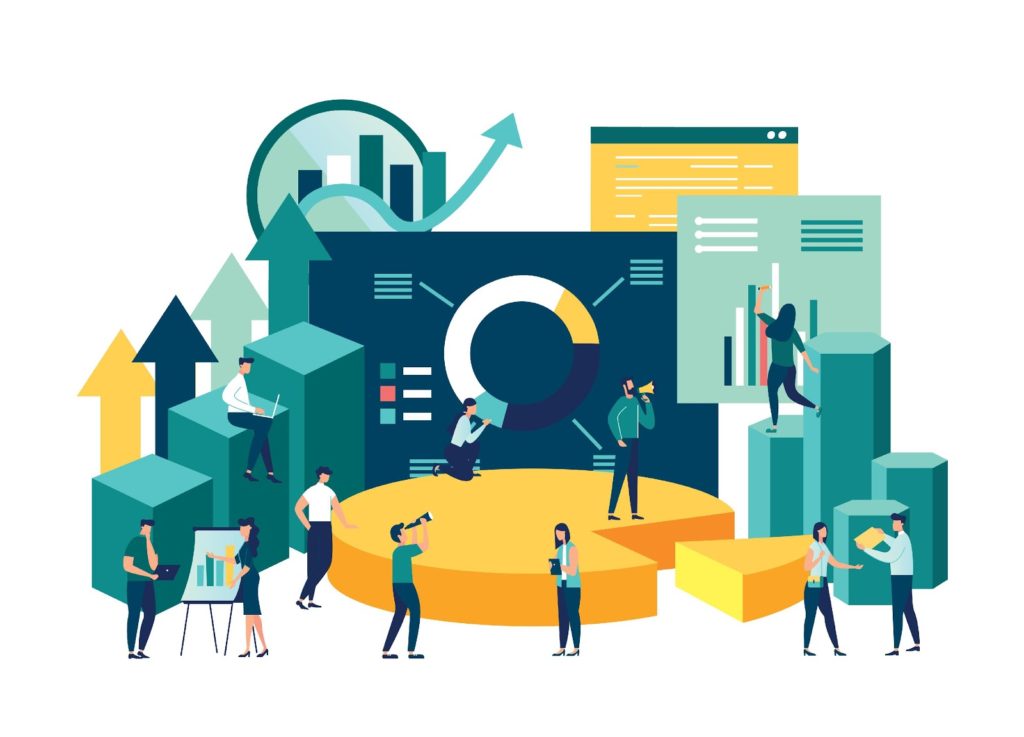 The marketing budget of companies across all industries averages 11% of total company funds but slightly less when you look at it as a percentage of revenue. For B2B products, total marketing spending averages 6.3% of revenue. For B2B services, total marketing spending averages 6.9% of revenue.
These numbers can be misleading, however. In any industry, multiple factors play a significant role in your decision on what percent of your revenue should be spent on B2B marketing.
Are you in a mature market or a new market? Are you a new entrant or an established brand? What are your peers and/or competitor's spending? What is your market position? What are your growth targets and timeframe?
The answers to each of these questions will impact how much you need to spend to be effective. For example, B2B companies that focus on services or consulting spend as much as 30% of their revenue on marketing efforts. B2B companies in the education and energy sector spend as little as 3%, according to a study from Deloitte and Duke's Fuqua School of Business.
What is Revenue Marketing?
When trying to figure out what percentage of your revenue should be allocated to B2B marketing, it's just as important to decide how that money should be spent.
Revenue marketing creates a tight alignment between marketing efforts and sales efforts. It erases department lines and responsibilities and creates a unified effort to grow sales and generate revenue. Rigid tracking and measurement are baked into the lead generation, demand generation, and total buying cycle to yield the most efficient way to secure qualified leads and conversions.
Using marketing automation, typically in conjunction with a B2B agency like Saxum, companies can produce predictable and scalable growth engines. This makes predicting future revenue more consistent and builds long-term solutions for growth.
How to Develop a Marketing Budget
When you're trying to figure out what percentage of your revenue should be spent on B2B marketing, it helps to develop a B2B marketing budget. It's hard to know how much to allocate without knowing the goals you want to accomplish.
When it comes to setting goals, avoid broad-based statements.  To be effective, you've got to make your goals measurable.
Example of Revenue Marketing Goals
Poor: Grow revenue
Better: Grow revenue by 5%
Best:  Grow revenue by 5% by next quarter
Establish your Key Performance Indicators (KPIs) first and work backward from there. It will help dictate the strategy for what it will take to meet these goals.
Let's say that to grow revenue 5%, you've got to close five new deals this quarter. If your closing rate is 10%, you'll need to generate 50 qualified leads. Factor in the lead time to generate those leads and your customer acquisition costs (CACs), and you'll begin to see how to develop your budget.
Revenue marketing tracks each and every aspect of the sales process through the entire buying cycle to establish the key metrics you need to set KPIs and budgets.
A Comprehensive Guide to Revenue Marketing
Learn how to use marketing as a revenue driver.
Encourage your existing customers to buy more frequently.
Start reaching—and converting—more qualified prospects.
Learn how to increase the average spend of your current customers.