The Power of Online and Offline Marketing That Works Together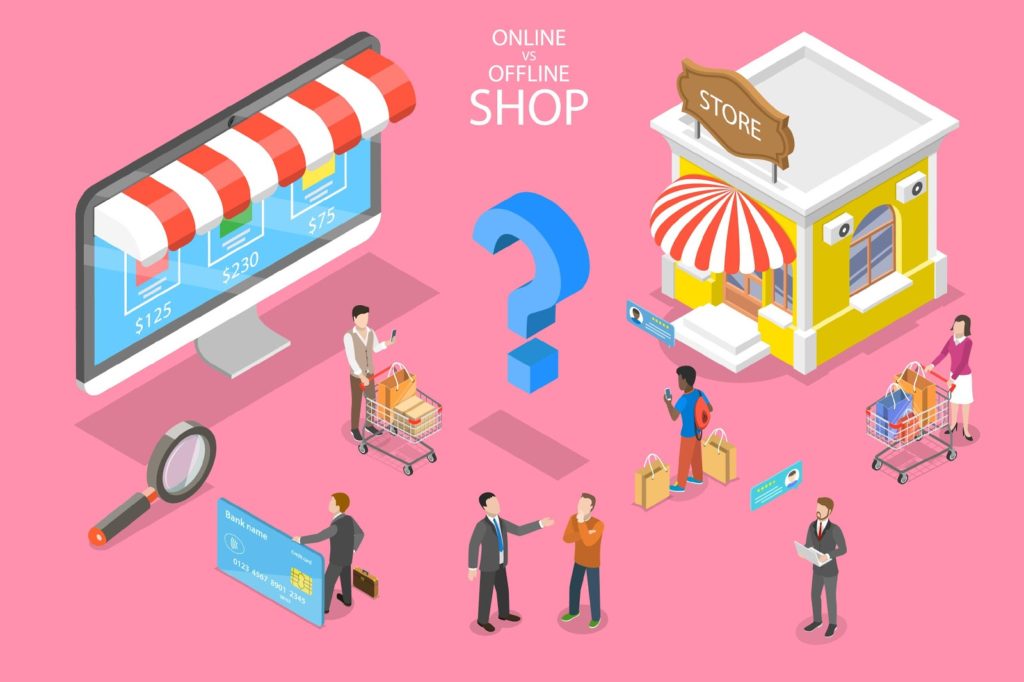 Online marketing has now become a priority for many marketers who are excited by the seemingly endless possibilities technology has to offer. A carefully curated digital footprint is a must-have for today's brands. But it's still too early to give the cold shoulder to your offline marketing tools. The power of online and offline marketing working together as one cohesive strategy certainly should not be underestimated. When effectively combined, they can give your brand a competitive boost that neither of them can offer on their own.
The Power of Old & New 
Contrary to popular belief, there are many instances where customers choose to combine their digital and real-world experiences during the purchasing process. Take, for example, the process of buying a phone. You will search online for product features, video demos, and user reviews. But you'll still want to hold it in your hands and check out its features before parting with your money.
In some cases, digital marketing can drive traffic to boost in-store purchases. And in others, your offline activities such as flyers, store displays, and point of sale can drive traffic to increase online purchases. This makes it important to take on a unified approach with your digital solutions and offline marketing activities.
Exploiting Marketing Gaps
Many brands are now diverting the bulk of their budgets to integrated digital marketing campaigns. And the result? The advertising clutter is rapidly increasing in the digital space while showing a relative decline offline.
Online marketing undoubtedly allows you to become highly targeted in terms of who you communicate with and the messages delivered. However, increased digital clutter is making it challenging for brands to stand out. For instance, emails fill up the average working person's mailboxes with an estimated 120 emails a day. And 55% of these are considered spam.
But as most brands turn their attention to online marketing, this will naturally create an offline void for you to capitalize on. And that's a great opportunity for you to get noticed.
Serving Different Customer Needs
If you want your brand to become a hit, never apply a one-size-fits-all approach to marketing. It's important to have a mix of both online and offline mediums in your marketing tool kit to cater to the needs of different customer segments.
For example, baby boomers are more influenced by offline marketing experiences than digital ones. Even perfectly tech-savvy high-net-worth customers may still appreciate exclusive offline brand engagement every now and then. After all, there's a certain intangible value in an exclusive VIP membership card or a premium promo pack with gold-embossed printing that symbolizes a level of prestige your digital tools cannot match. So, this diversity in customer needs makes it important to adopt a combination of offline strategic campaigns and digital solutions for marketing success.
The bottom line is, despite all the hype surrounding digital marketing, the traditional offline tools can also add significant value to your brand. Therefore, leveraging digital and traditional marketing and communications efforts with a unified strategy can create a complementary effect to help maximize your marketing ROI.
So, whatever you do, don't be hasty to get rid of your printed flyers, billboards, and TV spots just yet! Your offline activities, combined with digital marketing efforts, can produce a powerful brand engagement that could multiply the results of your marketing spend.