Making the Most of Your MarTech Stack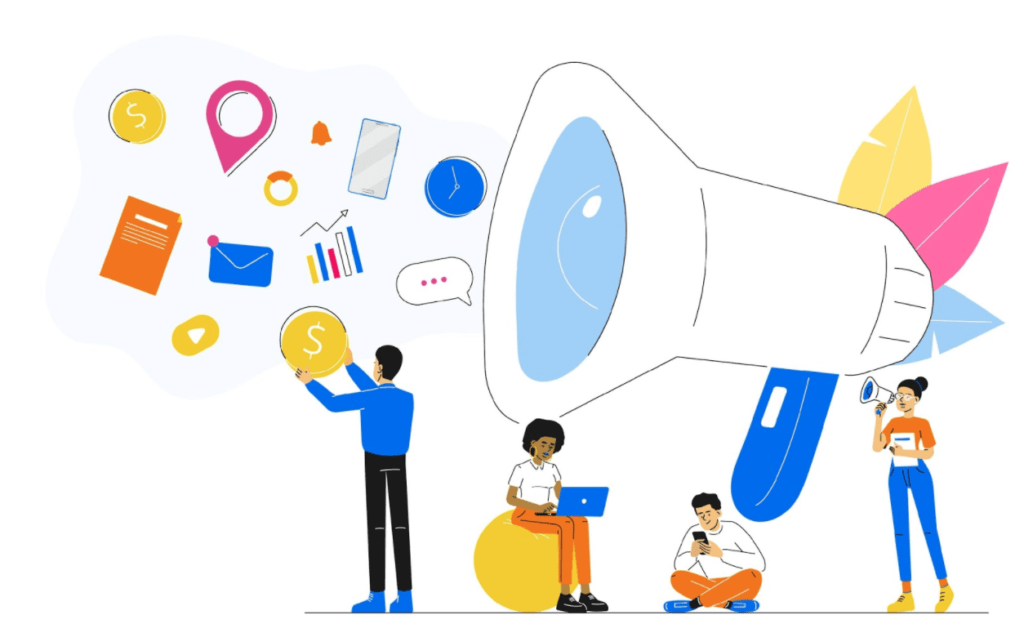 In today's marketing world, it's critical to be armed with the right tools and data to ensure your marketing tactics are actually reaching the right people, in the right places, at the right time. In other words, generating more scalable, predictable sales and revenue growth.
Fortunately, there's an expansive ecosystem of marketing technology that can help. However, this ecosystem is an extremely complex one with endless options and functions across more than 8,000 tools. So how do you set yourself up for success and put the most beneficial systems in place to support your business and your bottom line? Here are a few questions you should ask yourself as you're building or evaluating your MarTech stack:
What are your current and future goals?
Before selecting or even evaluating MarTech solutions, you have to understand your immediate goals and the ones that will be driving the future of your business. Make sure you've clearly defined your strategy and objectives in order to reach those goals. Have you forecasted your sales and revenue goals for the next year? How about the next five to 10 years?
Marketing technology on its own isn't a replacement for a sound approach, and you don't want to be stuck revisiting your stack once you've outgrown it just because you didn't have the foresight to plan long term. Leave a healthy amount of room to grow. Once you feel you've got a solid plan in place and have plotted your future course, you can start to identify the tools you'll need to drive efficiencies, compile data and ultimately meet your goals.
What are the gaps and pain points you're experiencing?
With so many tools at our fingertips, you have to take the time to determine where your biggest gaps are and what mix of solutions are going to make the biggest impact for your business. The key categories of MarTech software are:
Advertising & Promotion
Content & Experience
Social & Relationships
Commerce & Sales
Data
Management
Do you understand where your audiences are? Are there gaps in your customer journey? Is it a challenge to find or convert quality leads? Are you missing important data to help make informed decisions? Are you spending too much time managing workflows? Any and all of these issues create burdensome challenges and can put major dents in your bottom line.
Marketing technology can help ease your issues and take some of the lift off your team or even make up for lean personnel resources in certain areas of your business. According to Salesforce's latest Marketing Intelligence Report, when using a manual approach, 43% of marketers spend a week or more every month collecting, cleansing, and harmonizing datasets. That's valuable time you can't afford to waste.
How will you use the data to inform and evaluate your approach?
When it comes to the MarTech landscape, the fastest growing category by far is data. It's not surprising when you consider that data helps you understand if all of the investment and effort you're putting into your strategies and other areas of your MarTech stack are truly impacting ROI and helping you get better at what you do. Accurate, validated data, data accessibility, connected marketing and sales data, and real-time insights are among the most important factors to marketing success. That said, the information is just as important as what you do with it. The value comes in taking the insights and making the adjustments to meet your goals efficiently and effectively. Data can also help your team pinpoint issues and stay agile, making optimizations along your marketing and sales funnels without having to overhaul or start from scratch.
The world of marketing technology can be an overwhelming and confusing place with flashy tools and solutions everywhere you look. The key is to remember that each tool should work together to support your existing marketing and sales machine. Take the time to thoughtfully build your MarTech stack in a way that works for your business.
Marketing technology should be a principal part of your strategy, but it doesn't stop there. The real magic comes when your marketing automation technology is paired with your sales strategy. When those two key pieces fit together, it leads to better and smarter revenue growth to take your business to the next level. This is a solution we have defined as Revenue Marketing. To learn more about how we can make Revenue Marketing work for you and your business, download our free ebook.