Four Advantages of Having a B2B Branding Strategy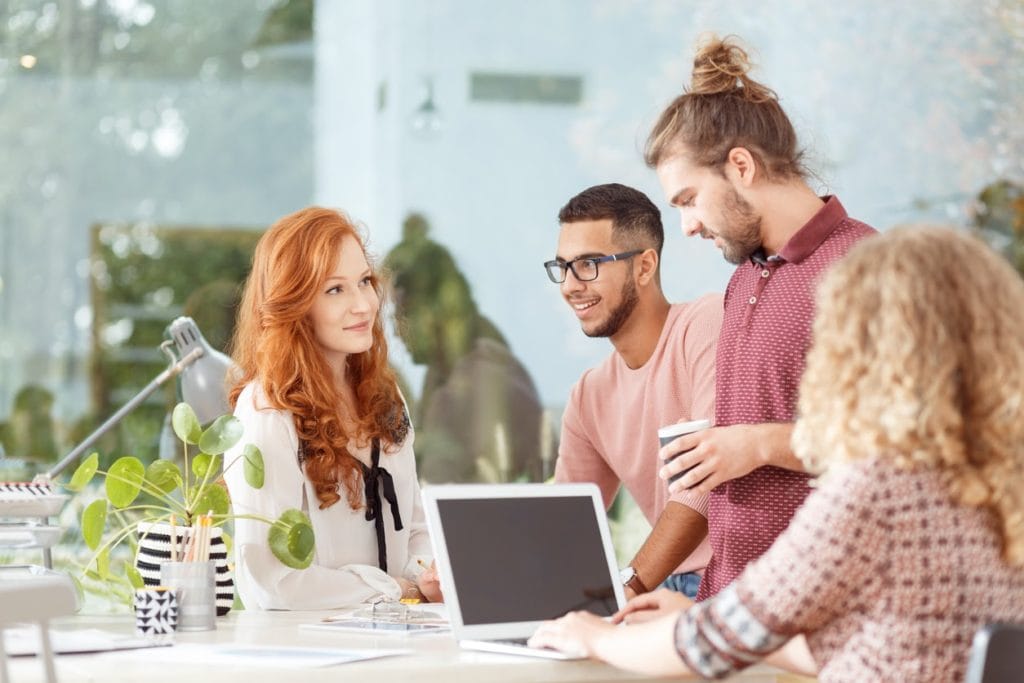 The marketplace continues to undergo seismic shifts in light of COVID-19. In fact, the crisis may have precipitated an increase in corporate mergers and acquisitions. To retain your competitive advantage, should you shift budget dollars from revenue-based marketing to a more comprehensive B2B branding strategy?
The short answer is yes and not just because branding is a major revenue generator. To date, research shows that brands that outperformed their competition over the last two years were twice as likely to invest 60% or more of their budget in long-term B2B branding.
Here are the four distinct advantages of having a B2B branding strategy. 
1) A B2B Branding Strategy Clarifies Your Marketing Strategy 
Or, stated differently, it helps you deploy successful marketing campaigns through:
A clear definition of your unique value proposition (UVP)

The segmentation of your target audiences

A defined tone for communications with your audience

Details on the messaging and mechanics for all of your campaigns

Visual principles that drive design decisions
Every ad you design and every phone call a sales executive makes will hinge on these principles. In other words, you'll be able to coalesce all of your marketing and sales-related communications under one comprehensive, research-based umbrella.
2) A B2B Branding Strategy Transforms Individual Performances into Organization-Wide Successes
What makes a B2B business successful over time? Does success center on star employees having great interactions with customers? If so, what happens if those employees leave? An effective B2B branding strategy facilitates consistency in messaging. 
In truth, a strong B2B strategy doesn't minimize your best talent. It actually improves the quality and consistency of your messaging for everyone interfacing with customers. Instead of relying on a small group of star performers, the right strategy can help everyone duplicate the success of your top talent. Thus, successful communication becomes institutionalized, an organization-wide practice rather than an individual outlier.
3) A Brand Strategy Establishes a Recognizable Identity
A strong brand identity helps you build recognition and loyalty among your customers. But, that isn't the only audience who benefits from the strategy you're building. Think about the other audiences who can influence the success of your B2B operation:
Information gatekeepers and decision-makers

, the people behind the curtain on the client-side

Current employees

, who will become more motivated and productive when they believe in the brand they are selling

Prospective employees

, who gravitate towards businesses that align with their own identity and values

Potential investors

, who are looking for key information to grasp, including a long-term vision and identity
All of these audiences can benefit from brand planning that ultimately results in a powerful strategy.
4) A Brand Strategy Unlocks a Long-Term Marketing Approach
With the foundation in place, you can look ahead. Your branding strategy enables you to consider your marketing from a long-term perspective, allowing you to create a vision that stretches beyond a few months at a time.
You can analyze the needs and pain points of your audience not just at present, but for the future, as well. You can even extrapolate purchasing behavior based on emerging trends. Most importantly you know that the foundations of your branding strategy won't change—even in the face of evolving market conditions.
That's why B2B branding matters. 
Combine the above advantages, and you'll see it transform every phase of your marketing campaigns. The individual benefits combine to deliver one overarching brand advantage that propels you ahead of the competition.